"What does the Tunisian Revolution mean to you?"
I would say there are several aspects for me,
1, I spent 7 years in tunisia, and mixed with tunisian a lot.
also I was always with foreigner who live in tunisia 10-40 years.
as foreigners, we really want to observe how tunisian mentality would change.
They shout about collaption, however, we would say, we should not generalize, ...
full of sabotage, negligence for their work, for their study without sincerity in individual.
tunisian had lots of experience with bad or strange ? tunisien behavior, so everybody said to me
"be careful against tunisian" this is , really amazed as a japanese.
I worked with tunisien and l always found good tunisien and hard working impressive tunisien,
but I really think we foreigner should be so much selective for this.
they are many foreigner who was decieved by tunisiens, as tunisien themselves were decieved. which is always similar stories, and numbers are tremendous.
if it is all because the old system and BENALI regime,
many thing would be change, and We really expect working and dealing with tunisia will be more easy.
Also, I have handi-craft and some agro-products shop in KANSAI, MUKONOSO, my shop is specializing tunisian, marocan, toualeg products. for this, I should ALWAYS be careful about quality,
quality control is extremely difficult, as in some part, because of worker's negligence and relationship with hand-craft atolier owner- and workers, I guess.
This is also bad heritage of BENALI?
Now tunisian loves tunisia, and Now tunisian are so much proud of themselves.
One would change mentally? this is our big concern.
2, As a foreigner, we were so much advised to not talk about politics with tunisian in french or English, and NOW all my tunisien frirends or acquaintances are talking,
which is impressive.
we can see that how tunisien were so afraid of the system, BEN ALI regime was so surpressive
3, As I spent a lot in North Africa, they were many people whom I met in tunis.
Many people did not know if I am there or japan or the other countries.
So, I recieved so many messages about if we (japanese community) are OK, or if I am OK there. I was so much pleased for this.
4, All of my tunisian friends are hot and long time excited (which is not imopssible in japan),
it seems that TUNISIAN characters (they are so easy to get excited without alchohol, they want to be on the facebook more than working hard:my colleages were non-stop facebook, for example, they talk a lot more than they study, if I compared with japanese etc) also made this revolution possible in a way.
people can move around very easily asking any help from neighbors, friends, relatives for the driving in order to participate DEMO (impossible in JAPAN).
Tunisian love to talk a lot outside than work in silence...but political act was pohibited so long time!
5, I was working as a kind of coordinator of tourists, any special visitors, and I am a writer of travel guide book including tunisia, Libya....
so, I will have negative impact on my this side of work.
Anyway, I am so much happy to this change AGAIN, but hope that they can find a good tunisian leader. I loved a lot of my life in tunis with tunisian, at the end they are lovable, charming, communicative, then hopefully everything would be mshmskel (no problem).

お店情報、海外文化 旅行のヒント 内容満載の武庫之荘ダール・ヤスミンのブログ♪

by daryasmine
カテゴリ
全体
店舗からお知らせ
HOME Dar Yasmine
店長プロフィールと事業案内
外部イベント&催事参加ご案内
過去の催事&イベント参加
ギャラリーと日本の作家さま
チュニジア ニュース
メディアに出ています!
武庫之荘おすすめ
店長のひとりごと
お客様の声
ギャラリー開催中
未分類
ブログパーツ
Tunisie PLUS
ガイドブックや歴史本ではよくのっていない情報をご提供、ずばりチュニジアの暮らしの手帳2 
ダールヤスミンのホーム
はこちら!
トラベルサン 
のメンバー物販部
お問い合わせはこちら
info@daryasmine.jp
外部リンク
以前の記事
2019年 04月
2019年 01月
2018年 12月
more...
フォロー中のブログ
イスクラ
最新のコメント
最新のトラックバック
検索
タグ
チュニジア 雑貨
リビア
チュニジア雑貨
武庫之荘
イベント
チュニジア
ダールヤスミン
チュニス
ギャラリー
アルジェリア
最新の記事
ファン
記事ランキング
ブログジャンル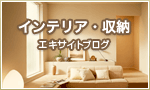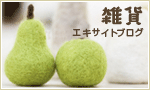 画像一覧